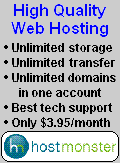 | | |
| --- | --- |
| | Passionflower Top Art is part of the Digital Consciousness. It promotes recognition of contemporary art web sites. |

Contemporary art sites: Add a new site | Edit an existing site
As of Sunday December 21, 2014 each of 611 participating sites have installed html links to Passionflower Top Art. It displays the particulars of these sites ranked by the number of referals from those links.

This is the first page. It shows the top 50 sites. 51-100 | 101-150 | 151-201 | 201-250 | 251-300 | 301-350 | 351-400 | 401-611

Rank

Title | Banner (first 7 sites) | Description

In
Out
1

Vintage Erotica And Pin-Up





The finest emulations of vintage erotica and pin-up, spanning the period from the Victorian times to the 50s pin-up era
32
17

Rank

Title | Banner (first 7 sites) | Description

In
Out
2

Art Of Erotica - Erotic Art Directory





Erotic Art Directory - Fine Art - Photography - Cartoons - Digital Art - SciFi - Fantasy - Body Art - Grafitti - Literature - Models - Film - History, Featured Artists, Articles and news.
20
11

Chemical Equation Balancer
Enter (free-formatted) any kind of unbalanced chemical equation, and the program will balance it for you! Equations can be oxidation-reduction, organic, half-reactions... any chemical equation!

If you specify a reaction in acidic or basic solution, you don't even have to specify the H+, OH-, or H2O -- they'll be automatically added as needed. http://nanday.com/balance

Rank

Title | Banner (first 7 sites) | Description

In
Out
4

Abstract Paintings by Vincenzo Balsamo


Contemporary Italian Artist, fine art works gallery from figurative period (landscapes, still life, portraits), cubism, informal matter, surrealism, to lyrical abstraction, oil on canvas, watercolours, limited editions, interviews, links, and more.
12
5
5

Tattoo Top 100





Tattoo resources and links to informative sites on body modification and body art ranked and listed by voter appreciation
11
8
6

Craig Robertson Online Art Gallery





Online art gallery of original contemporary paintings, drawings, nudes, portraits, digital art, photography and fine art e-cards from this visual artist from Calgary, Alberta, Canada.
9
3
7

Top 100 Artists





Top 100 Artists is a collective database showcasing some of the worlds contemporary artists and their websites.
9
4
8

Fine Art Sites


Fineartsites.org is a thematic art directory designed to promote the exchange of traffic among similar types of online art organizations. Add your art site.
7
4
9

Dream (Mantis religiosa)


Woodengraving, April, 1935 printed by Escher himself. One of the best-known and, to many, one of the most puzzling of the artist's early prints, from his first show at the Whyte Gallery in Washington, D.C., a few years before World War II.
6
2
10

The Ocean Series


The Ocean Series is a Remodernist response to the color-field paintings of Mark Rothko. Intriguing, relaxing, and evocative, these colorful images appeal to serious art lovers, those who meditate, and ocean lovers as well. Originals, prints, and affordable signed posters can be purchased on line. The central theme in my painting is the search for stillness, the sort of profound and lucid calm that is the result of meditation or contemplation; another main theme is the relationship between humans, the ocean, and the atmosphere. The intent of my work is to create an ambiance where the spiritual dimension of this relationship can be experienced.
6
3

Rank

Title | Banner (first 7 sites) | Description

In
Out
11

Flicker Light Studio


Surreal and abstract Digital Fine Art by Tom and Susan Repasky published by Flicker Light™ Studio
6
3
12

Tattoo Designs for Women


Find interesting and exciting tattoo ideas and designs for women of all ages and styles. A tattoo can be a beautiful addition to accentuate a womans personality.
6
4
13

Bytesmiths digital artistry


Translucent nature photography for your windows!
5
5
14

Renowned Artist Galleries


Biographies and masterpieces from renowned artists.
5
4
15

Top Artistic E-Card Sites


A top site list of quality artistic fine art e-card greeting sites by individual artists. Send a fine art e-postcard to someone you love
5
4


Webmasters Make $$$

Rank

Title | Banner (first 7 sites) | Description

In
Out
16

René Magritte (1898-1967)


René was born in Belgium and in 1922 he married Georgette Berger. In 1925, Magritte painted what he considered to be his first major work, in 1927, he held his first one-man show at the Galérie Le Centaure. He toyed with everyday objects, human habits and emotions, placing them in foreign contexts and questioning their familiar meanings. He rehabilitated the object. He made the commonplace profound and the rational irrational. His work goes beyond escapism and serves to reveal some of the murkier and complex aspects of the human condition.
5
2
17

Louise Moillon (1610-1696)


Moillon is the greatest French still-life painter of the seventeenth century. She spent her career in Paris. Her paintings are exquisitely rendered with painstaking attention to detail. She worked for a number of distinguished patrons, including the highest nobility of France and King Charles I of England. Most of her work dates from the 1630's, prior to her marriage in 1640.
5
2
18

Aureo Antunes - Contemporary fine arts


Brazilian artist, abstract, geometric, gestural, minimalist, contemporary fine arts in large formats. Acrylic paintings
4
4
19

20th Century Renowned Artists


20th Century Renowned Artists, and the masterpieces they have created.
4
3
20

Silvana Brunotti Oil Paintings - Rome Landscapes - Artist Painter


Original Oil Paintings by the Italian Painter Silvana Brunotti. Pictures of Rome, Italy Landscapes, Still lives and Watercolors.
4
7

Rank

Title | Banner (first 7 sites) | Description

In
Out
21

Salvador Dali (1904-1989)


To bring up images from his subconscious mind, Dalí, a Surrealist, induced hallucinatory states in himself by a process he described as paranoiac critical. He depicted a dream world in which commonplace objects are juxtaposed, deformed, or otherwise metamorphosed in a bizarre and irrational fashion. Dalí portrayed these objects in meticulous, almost painfully realistic detail and usually placed them within bleak, sunlit landscapes.
4
4
22

Top 100 Art Sites


New Top fine art sites toplist all genres are welcome. Add your art website today.
4
2
23

Tuxxedo Studios: Imagination 2 Creation


Beautiful Fantasy Art & Animations, Wildlife Photography and Tattoo Designs. No pop-ups, no adware and no memberships required! Free Ecards and Free Galleries.
4
2
24

ArtsrepubliK


ArtsrepubliK are a non-profit organisation dedicated to the support, finance and promotion of Education and Arts for young artists in developing nations. The site offers their art for sale in order to generate the funding, rather than seeking donations as we believe this to be another concept that perpetuates poverty across nations. We want to work side by side as equals with these artists, trying to offer some sort of assistance. The artists who exhibit through ArtsrepubliK have a lot to say through their work.
4
0
25

Figuremodels by Lucien Bechamps - fine art posters private printing


Get unique posters of this stunnig art directly from the artist. Black & White photography at its best.
4
11

Rank

Title | Banner (first 7 sites) | Description

In
Out
26

The old Passionflower Top Art


This is a static display page; it was deactivated in June 2002. Thanks to everyone who participated in the old Passionflower Top Art. All art sites are welcome to join the new facility. It has improved features, such as easy editing.
3
2
27

Jose Clemente Orosco (1883-1949)


Orosco, a renowned muralist, studied at Mexico City's San Carlos Academy of Fine Arts. He painted murals, mostly al fresco, between 1922 and 1949 in Mexico, New York City (at the New School for Social Research and the Museum of Modern Art), New Hampshire (at Dartmouth College), as well as at Pomona College in southern California.
3
3
28

Janine Antoni (1964-


Janine was born in Freeport, Bahamas and resides in New York. Antoni's primary tool for making sculpture is her own body. She has chiseled cubes of lard and chocolate with her teeth, and washed away the faces of soap busts made in her own likeness.
3
2
29

Teton Range


Thomas Moran (1837-1926) In 1871 Moran went west with the Hayden Expedition to record the wonders of the Yellowstone area, making annotated drawings and watercolors later used to illustrate articles in the popular press as well as the official report. Moran's watercolors convinced the U. S. Congress to set this area aside as America's first national park.
3
2
30

Christo Javacheff (1935-


Christo was born in Gabrovo, Bulgaria. He studied at the Fine Arts Academy in Sofia from 1953 to 1956, when he moved to Prague. In 1957 Christo escaped to Vienna where he lived briefly before moving to Paris. Christo began his wrapped objects in Paris in 1958.
3
0

Rank

Title | Banner (first 7 sites) | Description

In
Out
31

Chris Ofili (1968-


Chris Ofili won the Tate's prestigious Turner Prize in 1998. He is famous for the Holy Virgin Mary, canvas with elephant dung, exhibited at the Brooklyn Museum in 1999.
3
2
32

Marc Chagall (1887-1985)


Chagall passed a childhood steeped in Hasidic culture. His Slav Expressionism was tinged with the influence of Daumier, Jean-François Millet, the Nabis and the Fauves. He was also influenced by Cubism. Essentially a colourist, Chagall was interested in the Simultaneist vision of Robert Delaunay and the Luminists of the Section d'Or. He painted chimerical processions of memory where reality and the imaginary are woven together. His work in stained glass adorns the Assy baptistery, the cathedrals of Metz and Rheims, the Hebrew University Medical Centre synagogue in Jerusalem and the Paris Opéra.
3
1
33

Nude male art photos


Art site by Berenice Newman web about nudes,men,art and pornography.Info about art gallery in Mexico city.
3
12
34

Digital Consciousness


This is a public database of contemporary art. The art and biographies of emerging and established artists are exhibited through galleries and artist pages.
2
4
35

Joop's Artpage


fantasyart, comicart, pinup-art, Sf-art
2
3

Rank

Title | Banner (first 7 sites) | Description

In
Out
36

Galerie Gartlgruber


Paintings, ceramic, glass, photo and more
2
4
37

Art by Winberg


Oil paintings, mostly landscape related motifs. Realism. Information about the Swedish artist and his painting.
2
5
38

Sciartists Online


Contempory art featuring abstracts and nudes. Guest Artist gallery features the work of several very talented artists from around the world.
2
3
39

Taiwan Contemporary Art


Contemporary Art in Taiwan - Huang Mingchun, Huang Poren, and Lin Chiahung.
2
2
40

Raw Art by Kelly Moore


"My work is primarily about the integration of the Light and Dark within myself."
2
3

Rank

Title | Banner (first 7 sites) | Description

In
Out
41

JENN MADE THIS


Original art, photography and mixed media on a variety of quality merchandise including framed prints, mail art, clocks and more...
2
2
42

Adolphe-William Bouguereau


Adolphe-William Bouguereau (1825-1905) As a young man, Bouguereau put himself through the Ecole des Beaux-Arts and created drawings from memory. He made a careful study of form and technique, steeped himself in classical sculpture and painting and worked deliberately and industriously. Before beginning a painting he would master the history of his subject and complete numerous sketches. He portrays children and domestic scenes with tenderness, technical skill and rich color.
2
2
43

17th Century Renowned Artists


17th century renowned artists and the masterpieces they have created. The artists are listed in order of birth,
2
1
44

View of Delft


View of Delft
The Hague, Mauritshuis 99x118 1660-61

Johannes Vermeer (1632-1675) Johannes Vermeer created luscious canvases of women and men in seventeenth-century rooms, outdoor scenes, allegory and religious themes. Intricate combinations of light, color, proportion and scale enhance the mood and reality of the subjects.
2
2
45

Last Supper


The Last Supper 1498 Fresco, 460 x 880 cm (15 x 29 ft); Convent of Santa Maria delle Grazie (Refectory), Milan by Leonardo Da Vinici (1452-1519).

Leonardo Da Vinici, a painter, draftsman, sculptor, architect, and engineer whose genius, perhaps more than that of any other figure, epitomized the Renaissance humanist ideal. His notebooks reveal a spirit of scientific inquiry and a mechanical inventiveness that were centuries ahead of his time.
2
2


Webmasters Make $$$

Rank

Title | Banner (first 7 sites) | Description

In
Out
46

Peasant Wedding


Peasant Wedding by Pieter Bruegel the Elder (1525-1569).

Bruegel lived and worked in Antwerp and Brussels. He painted peasants merrymaking, feasting, and working and celebrating.
2
3
47

Vincent van Gogh (1853-1890)


Vincent created over 2000 remarkable unparalleled paintings and artworks. He also suffered violent insanity. He attacked his friend, painter Paul Gauguin with a razor, and immediately afterward, cut off his left earlobe. His death resulted from self inflicted pistol wounds.
2
0
48

Mount Fuji in Clear Weather


Katsushika Hokusai (1760-1849) Hokusai was a painter and wood engraver, born in Edo (now Tokyo). He produced illustrations and color prints that drew their inspiration from the traditions, legends, and lives of the Japanese people. The free curved lines characteristic of his style gradually developed into a series of spirals that imparted the utmost freedom and grace to his work. His prints were imported to Paris in the mid-19th century and enthusiastically collected by impressionist artists.
2
2
49

Holy Virgin Mary


Chris Ofili won the Tate's prestigious Turner Prize in 1998. He is famous for the Holy Virgin Mary, canvas with elephant dung, exhibited at the Brooklyn Museum in 1999.

Holy Virgin Mary
A gorgeous, sweet and respectful treatment of the subject, rendering her as a sternly hieratic African personage in petal-like blue robes. Much of the painting's surface shimmers ecstatically with glitter in yellow resin. Tiny collaged cutouts of bare bottoms from porn magazines evoke putti, and allude to the element of fertility in Mary's symbology, which Ofili did not invent. As for the pachyderm product, it is one smallish, attached lump, capped with what appears to be black-and-white beadwork (in reality pushpin heads) in a design of concentric circles. Elephant poop turns out to be innocuous-looking stuff, not unpleasant in color and almost decorative in texture (lots of straw).
2
0
50

Lick and Lather


Janine Antoni was born in Freeport, Bahamas in 1964 and resides in New York. Antoni's primary tool for making sculpture is her own body.

She has chiseled cubes of lard and chocolate with her teeth, and washed away the faces of soap busts made in her own likeness. She recieved several prestigious awards including a John D. and Catherine T. MacArthur Fellowship in 1998 and the Larry Aldrich Foundation Award in 1999.
2
4



This is the first page. It shows the top 50 sites. 51-100 | 101-150 | 151-201 | 201-250 | 251-300 | 301-350 | 351-400 | 401-611
How it works
Upon registration a snippet of html code is provided which includes an assigned id. Participants should promply install the html code. Participants may update their information using their id and password. All of the information may be edited except for the id. The rankings are reset each month.

Certain referals are not counted and do not advance a site in the rankings at all; others are only partial counted. These include, on occasion, referals from sites by servers with the same or substantially similar IP numbers within a short interval, referals that would cause the ratio of total hits in to be out of proportion to the traffic out, referals from small windows or frames or that otherwise appear not to be from an actual viewer, and referals from pages without the logo or the word Passionflower in hypertext. Slowloading images are omitted even if the participating site is among the top ranked sites.