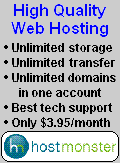 | | |
| --- | --- |
| | Passionflower Top Art is part of the Digital Consciousness. It promotes recognition of contemporary art web sites. |

Contemporary art sites: Add a new site | Edit an existing site
As of Wednesday October 1, 2014 each of 611 participating sites have installed html links to Passionflower Top Art. It displays the particulars of these sites ranked by the number of referals from those links.

This is the first page. It shows the top 50 sites. 51-100 | 101-150 | 151-201 | 201-250 | 251-300 | 301-350 | 351-400 | 401-611

Rank

Title | Banner (first 7 sites) | Description

In
Out
2

Lick and Lather


Janine Antoni was born in Freeport, Bahamas in 1964 and resides in New York. Antoni's primary tool for making sculpture is her own body.

She has chiseled cubes of lard and chocolate with her teeth, and washed away the faces of soap busts made in her own likeness. She recieved several prestigious awards including a John D. and Catherine T. MacArthur Fellowship in 1998 and the Larry Aldrich Foundation Award in 1999.
2
0

Rank

Title | Banner (first 7 sites) | Description

In
Out
3

Collection of Amateur Artists Web Ring





This ring is part of the ringsurf.com system. The members are creative and talented folk, and choose to express themselves in a myriad of mediums - including traditional art, oils, acrylics, watercolors, pastels, pen and ink, charcoal, artistic photography, and computer-rendered art.
1
0

Chemical Equation Balancer
Enter (free-formatted) any kind of unbalanced chemical equation, and the program will balance it for you! Equations can be oxidation-reduction, organic, half-reactions... any chemical equation!

If you specify a reaction in acidic or basic solution, you don't even have to specify the H+, OH-, or H2O -- they'll be automatically added as needed. http://nanday.com/balance

Rank

Title | Banner (first 7 sites) | Description

In
Out
4

Fine Art in 99% reused materials





Abstract mixed media sculptures made of ceramic, cast glass, metal and stone. Enviromental and social influences. Educational material on site.
1
0
5

Sciartists Online





Contempory art featuring abstracts and nudes. Guest Artist gallery features the work of several very talented artists from around the world.
1
0
6

Through the eyes of John Baselmans





The most complete artsite with over 250 pages of drawings, information and free stuff!
1
0
7

Tattoo Top 100





Tattoo resources and links to informative sites on body modification and body art ranked and listed by voter appreciation
1
0
8

Renowned 15th Century Artists


Renowned 15th century artists, and the masterpieces they have created.
1
0
9

The Millinery Shop


The Millinery Shop, 1884/90 Oil on canvas 100 x 110.7 cm With its unusual cropping and tilted perspective, this painting seems to depict an unedited glimpse of the interior of a small, 19th-century millinery shop, one that might be seen while window-shopping. The young shop girl leans back to examine her creation, her mouth pursed around a pin and her hands gloved to protect the delicate fabric of the hat. Totally absorbed, she seems absolutely unaware of the viewer. Edgar Degas scraped and repainted both the milliner's hands and her hat-in-progress so that both appear to be moving—an intended contrast with the finished hats on display to her left.
1
0
10

Last Supper


The Last Supper 1498 Fresco, 460 x 880 cm (15 x 29 ft); Convent of Santa Maria delle Grazie (Refectory), Milan by Leonardo Da Vinici (1452-1519).

Leonardo Da Vinici, a painter, draftsman, sculptor, architect, and engineer whose genius, perhaps more than that of any other figure, epitomized the Renaissance humanist ideal. His notebooks reveal a spirit of scientific inquiry and a mechanical inventiveness that were centuries ahead of his time.
1
0

Rank

Title | Banner (first 7 sites) | Description

In
Out
11

Peasant Wedding


Peasant Wedding by Pieter Bruegel the Elder (1525-1569).

Bruegel lived and worked in Antwerp and Brussels. He painted peasants merrymaking, feasting, and working and celebrating.
1
0
12

Hands of Adam and God


Hands of Adam and God The famous hands of Adam and God with forefingers outstretched. A detail from the ceiling of the Sistine by Michelangelo Buonarroti (1475-1564).

Michelangelo, an Italian sculptor, painter, architect and poet, was one of the founders of the High Renaissance and, in his later years, one of the principal exponents of Mannerism.
1
0
13

Roy Lichtenstein (1923-1997)


Roy was born in New York. He had his first one-man exhibition in 1951 and worked as a commercial artist until 1957. He painted parodies of American twenties' art such as Remington's cowboy-and-Indian scenes. He used elements of commercial art, comics and advertisements in his drawings and painting. He produced large format paintings for the New York State Pavilion at the World's Fair in New York.
1
0
14

Vincent van Gogh (1853-1890)


Vincent created over 2000 remarkable unparalleled paintings and artworks. He also suffered violent insanity. He attacked his friend, painter Paul Gauguin with a razor, and immediately afterward, cut off his left earlobe. His death resulted from self inflicted pistol wounds.
1
0
15

Silvana Brunotti Oil Paintings - Rome Landscapes - Artist Painter


Original Oil Paintings by the Italian Painter Silvana Brunotti. Pictures of Rome, Italy Landscapes, Still lives and Watercolors.
1
3


Webmasters Make $$$

Rank

Title | Banner (first 7 sites) | Description

In
Out
16

19th Century Renowned Artists


19th Century Renowned Artists and the masterpieces they created.
1
0
17

Andy Warhol (1928-1987)


Warhol was born in Pittsburgh. He is a founder and major figure of the POP ART movement. Warhol pioneered the development of the process whereby an enlarged photographic image is transferred to a silk screen that is then placed on a canvas and inked from the back. It was this technique that enabled him to produce the series of mass-media images - repetitive, yet with slight variations.
1
0
18

David Alfaro Siqueiros (1896-1974)


Siqueiros was born in Chihuahua, Mexico. He portrayed Mexico's history and economic conditions in visually bold political terms inspired by class struggle. He was expelled from Mexico and came to Los Angeles and returned to Mexico. His dramatic murals remain in public display in California and Mexico.
1
0
19

Chris Ofili (1968-


Chris Ofili won the Tate's prestigious Turner Prize in 1998. He is famous for the Holy Virgin Mary, canvas with elephant dung, exhibited at the Brooklyn Museum in 1999.
1
0
20

Marc Chagall (1887-1985)


Chagall passed a childhood steeped in Hasidic culture. His Slav Expressionism was tinged with the influence of Daumier, Jean-François Millet, the Nabis and the Fauves. He was also influenced by Cubism. Essentially a colourist, Chagall was interested in the Simultaneist vision of Robert Delaunay and the Luminists of the Section d'Or. He painted chimerical processions of memory where reality and the imaginary are woven together. His work in stained glass adorns the Assy baptistery, the cathedrals of Metz and Rheims, the Hebrew University Medical Centre synagogue in Jerusalem and the Paris Opéra.
1
0

Rank

Title | Banner (first 7 sites) | Description

In
Out
21

Louise Moillon (1610-1696)


Moillon is the greatest French still-life painter of the seventeenth century. She spent her career in Paris. Her paintings are exquisitely rendered with painstaking attention to detail. She worked for a number of distinguished patrons, including the highest nobility of France and King Charles I of England. Most of her work dates from the 1630's, prior to her marriage in 1640.
1
0
22

Flicker Light Studio


Surreal and abstract Digital Fine Art by Tom and Susan Repasky published by Flicker Light™ Studio
1
0
23

ArtsrepubliK


ArtsrepubliK are a non-profit organisation dedicated to the support, finance and promotion of Education and Arts for young artists in developing nations. The site offers their art for sale in order to generate the funding, rather than seeking donations as we believe this to be another concept that perpetuates poverty across nations. We want to work side by side as equals with these artists, trying to offer some sort of assistance. The artists who exhibit through ArtsrepubliK have a lot to say through their work.
1
0
24

The Erotic Art and Comics of Sandra Chang


The Erotic Art and Comics of Sandra Chang depicts powerful women in a sci-fi/fantasy situation.
1
0
25

Fine Art Sites


Fineartsites.org is a thematic art directory designed to promote the exchange of traffic among similar types of online art organizations. Add your art site.
1
0

Rank

Title | Banner (first 7 sites) | Description

In
Out
26

ANIME SEX MOVIES - FREE COMICS PORN


Free Pics and Movie Galleries - Anime Sex Games - 3D Cartoons Porn - Toplist
1
0
27

Bytesmiths digital artistry


Translucent nature photography for your windows!
0
0
28

Digital Color Yahoo Group


The Digital Color Yahoo Group is part of the Yahoo Group system. It provides recognition for emerging contemporary artists.
0
0
29

Abodelic Art


This site features fine art paintings done by Charlene Kirton. Her style is impressionistic bent towards realism. She paints landscapes, seascapes, still-life, flowers and more using mostly acrylics with some oils and water colors.
0
0
30

Digital Color MSN Community


The Digital Color MSN Community is part of the MSN comunity system. It provides a means for on-line display of images.
0
0

Rank

Title | Banner (first 7 sites) | Description

In
Out
31

Peter H. Eoyang Watercolors


Peter was born Eoyang Hsun in Shanghai in the summer of 1923 as the first of four children of Eoyang Keh. He received his Christian name, Peter, and his artistic name, Yin Ye in China in the mid 1930s. Eoyang Yin Ye appears on many of his works as applied by a seal.
0
0
32

Yahoo Painting Group


A painting is worth a thousand words. This group is part of the Yahoo Groups system. It is for all those who enjoy painting, either as a hobby, or who make their life as artists.
0
0
33

Digital Consciousness


This is a public database of contemporary art. The art and biographies of emerging and established artists are exhibited through galleries and artist pages.
0
0
34

Olivera Huibner-Stojanovic Art and Design Page


A web presentation by Olivera Huibner-Stojanovic, a young and aspiring artist, with an on-line exhibition of recent artworks and designs.
0
14
35

Portraits


Portraits, Paintings and more.....
0
0

Rank

Title | Banner (first 7 sites) | Description

In
Out
36

Art Gallery


On this Art Gallery, you can find different artists from The Netherlands.
0
0
37

25 Top World Art Sites


Artists own Registry. Includes a site of the moment.
0
0
38

The Jonathan White Galleries


A photography website, featuring urban landscape photos, and digital special-effects versions of the same images.
0
0
39

ART-VOLGA Gallery


Oil, acrylic, watercolor painting and drawing, sculpture and crafts by contemporary Russian artists. Works for sale are presented, delivery of ordered items guaranted.
0
0
40

FRANCIDY WEB SITE


the most exciting flight throughout all my visionary digital art that you might ever have...!
0
0

Rank

Title | Banner (first 7 sites) | Description

In
Out
41

Celtic Landscape Art


On Celtic music inspired oilpaintings, watercolors, drawings and photography, using the English nature as as subject.
0
0
42

Samaris Art & Design


A personal art gallery, always growing. A project to chronicle all the artistic experiences of my life. From fine art to fanart, various mediums both traditional and computer-aided. There's always room for experimentation and learning something new.
0
0
43

Official Arlette Steenmans Gallery


Wildlife, landscapes and nudes, over 400 paintings and biography of the artist and introduction of her painting courses in France.
0
0
44

Best Art Sites in the Universe


Sponsored by http://stewellington.com/
0
0
45

100 Top Art Sites


Owned by: :::A R T:::S U B L I M E:::
0
0


Webmasters Make $$$

Rank

Title | Banner (first 7 sites) | Description

In
Out
46

Art Gallery The World of Henk Martin Hollebeek


Versatile Art. Features Nudes, Erotica, Fantasy, Portraits, Landscapes, Digital, etc.
0
0
47

Art Domain Gallery


Art Domain Gallery is a widely esteemed venue for international fine art in the art metropolis Leipzig. We bestow the highly valued Palm Art Award every year, simultaneously providing artists from around the world with a location of high standard to introduce their work to an European first class audience. Also we are able to arrange Interviews with artists broadcasted in TV.
0
0
48

Chudovishe.ru project



0
0
49

Top Sites For 2000 and Beyond


A topsite list on the Jarvis Entertainment system.
0
0
50

CONTEMPORARY PAINTINGS TOP LIST


A top sites list that shows all the banners.
0
0



This is the first page. It shows the top 50 sites. 51-100 | 101-150 | 151-201 | 201-250 | 251-300 | 301-350 | 351-400 | 401-611
How it works
Upon registration a snippet of html code is provided which includes an assigned id. Participants should promply install the html code. Participants may update their information using their id and password. All of the information may be edited except for the id. The rankings are reset each month.

Certain referals are not counted and do not advance a site in the rankings at all; others are only partial counted. These include, on occasion, referals from sites by servers with the same or substantially similar IP numbers within a short interval, referals that would cause the ratio of total hits in to be out of proportion to the traffic out, referals from small windows or frames or that otherwise appear not to be from an actual viewer, and referals from pages without the logo or the word Passionflower in hypertext. Slowloading images are omitted even if the participating site is among the top ranked sites.